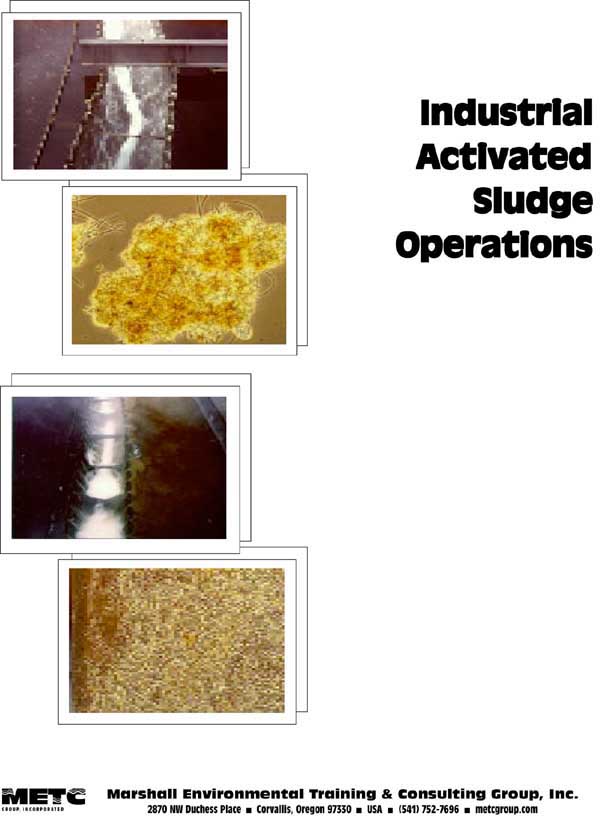 The Industrial Activated Sludge Operations manual is a practical reference for operating activated sludge treatment systems. The manual covers process basics, process control testing, return sludge control, wasting control, aeration, nutrient management and troubleshooting. Exercises are provided reviewing the material contained in each chapter. Process calculations are presented step by step in both US and metric units. This manual is used in the activated sludge workshops presented across North America.
Cost of the manual is $75 (USD)which includes shipping through priority mail in the United States and regular mail in Canada. Payment is by check or credit card. Shipping will be added to destinations outside of North America.
To order use the order form or: call 541-752-7696, or e-mail to: e-mail@metcgroup.com
" Copyright, METC Group, All rights reserved.